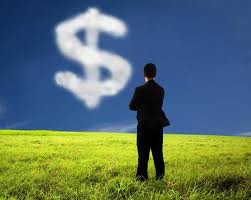 When you operate a small business, you have to be flexible to change.  The "Cloud" has been one of the biggest changes in small business since the advent of Word and Excel.  Let's face it, we live in a mobile world.  From smartphones, to the iPad, to ultrabooks, the times of the PC based software is quickly becoming a thing of the past.  With more and more companies moving to the Cloud, sooner or later you'll have to take a hard look at whether or not it makes sense for your business.  And you should, there are a lot of great benefits.
Here's a list of things to consider when looking at Cloud solutions for your business:
How much am I spending on IT infrastructure?
How much am I spending on software updates?
Is the ability to be access your business software from any computer with an internet connection valuable?
Could you relocate employees to remote locations to save cost on overhead and office space?
Are the Cloud software offerings robust enough for my needs?
We could go on, but those are the main points.
Coming up with the the perfect blend of convenience and cost is something that ultimately you'll have to decide.  However, you're not alone!  Contact us for a one-on-one chat where we can either help or point you in the right direction.  After all, we are the Small Business Cloud Technology experts, don't be shy and contact us now!
P.S. Be on the lookout for more Cloud-focused posts in the near future!
[contact-form to='info@iaccountingsolutions.com' subject='Feedback from Blog'][contact-field label='Name' type='name' required='1'/][contact-field label='Email' type='email' required='1'/][contact-field label='Website' type='url'/][contact-field label='Comment' type='textarea' required='1'/][/contact-form]