We love accounting…so you don't have to!
President
Stephan Goldsmith
Stephan Goldsmith
President
After working in public accounting (CPA) firms and seeing clients only get "history recorded" types of service, I started iAccounting Solutions in 2009 with a very clear mission: to provide proactive service to small businesses. Using technology and proactive service, we've been able to grow into a business that truly puts the client first!
More business stuff about me:
6+ years experience in tax and accounting
10+ years experience in financial services industry
4+ years in proactive tax planning for businesses
BS in Accounting from California State University San Bernardino
Some personal stuff about me:
Father of 3, married for 10 years to my lovely wife Amanda
Doing anything with the kids…they're my buddies!
Avid fan of bodybuilding/fitness/Five Finger shoes
Love to get outside: Southern California mountains and beaches
Avid fan of new technology, especially tech that can be used for business
No nonsense and upfront kind of guy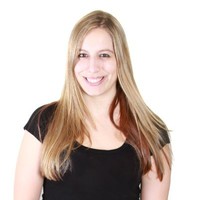 Bookkeeper
Jennifer Pagano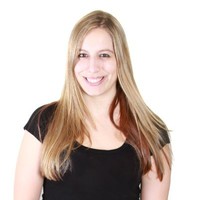 Jennifer Pagano
Bookkeeper
Some people avoid "running numbers" because they find it difficult and boring. Not me! That is the stuff I love and live for! I will take a spreadsheet full of numbers over a book to read ANY DAY!!! Loving what you do is key to your success and happiness. With that being sad, I have found my calling!
Business stuff:
Over 5 years of accounting, payroll, A/P, and A/R collections experience
Specialty is working with start ups and small businesses
Have accounting experience in the following industries: SaaS, Fitness, Construction and similar trades, Legal, Estate Management, and Consulting
Personal stuff:
NY native, moved to Colorado in 2017 - best decision I ever made!
Live with my fiance, chocolate lab Sora, and Bernese mountain dog Luna in our dream mountain home
When I'm not crunching numbers I am probably either at pub trivia, reading an adventure series, hosting a board game night, hiking with the pups, playing video games with my fiance, or learning how to drum.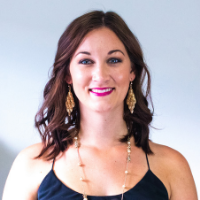 Client Success Manager
Sara Russell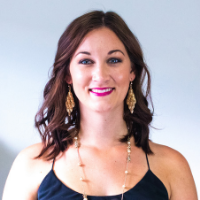 Sara Russell
Client Success Manager
Since an early age, I've been attentive to detail and enjoyed streamlining processes. For some people it can be difficult to get into the various pieces of information that have to work together to bring a bigger picture to life. The minutia can be downright tedious, but I love it!
More business stuff about me:
8 years experience as an Administrative Assistant
5 years experience in Bookkeeping
I've worked in the Architecture, Interior Design, Cosmetics & Motorcycle Manufacturing, and Real Estate industries!
Some personal stuff about me:
I met my husband when he was my FedEx delivery guy
My two Belgian Malinois dogs are like always having a 2 and a 3 year old. Equally entertaining and frustrating, but always in love with them.
Chili and spaghetti are basically the only two meals I can make. Reason #2493 for marrying my husband!