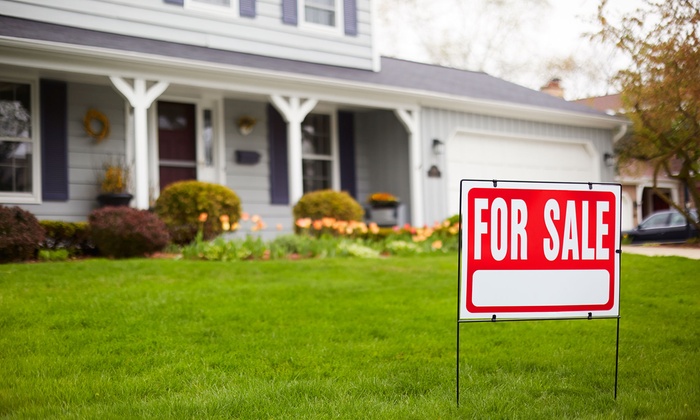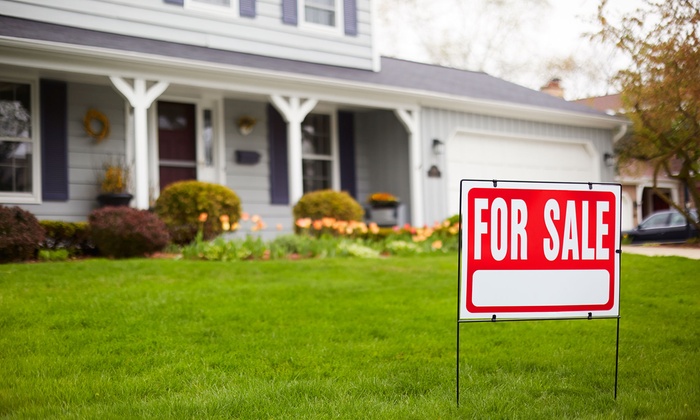 Whether you're just starting your journey in real estate or a seasoned veteran, you'll want to continue reading for some valuable tips to help you control your money and not let your money control you!
Planning around commissions
Its feast or famine for a lot of agents starting out.  Or, if you've been around for awhile and have a steady pipeline of listings then your income may be more steady.  Either way, you need to plan and budget around your commissions.
One of the best ways we've helped agents do this is by following the 80/20 rule.  The rule is simple: take 20% right off the top of your commissions and use the rest for business expenses and to pay yourself.  If you save 20% of your income then you'll have a decent chunk set aside for taxes and anything unexpected that comes up.  Just remember, taxes can be the #1 expense for the real estate professional so do some planning ahead of time.
Taxes can be the #1 expense for the real estate professional so do some planning ahead of time!
The next step in the process is to follow a 3-month rolling budget.  We know the commissions don't happen every month when you're first starting out.  And some months you may be "feasting" while others are a "famine".  But over the course of 3 months, you should be able to have a good idea of what your income and expenses are.  Setting up a budget can be as simple as using a spreadsheet, or our preferred method is to use easy to use financial software like Xero.
Check out how easy it is to setup and use a budget in Xero:
Following Up and Being Held Accountable
Following a budget means nothing if you don't ever review it!  If you're going to be successful at controlling your money then you have to review and look at your actual and budgeted income and expenses.  We've seen professionals be the most successful at this when they have an outside person holding them accountable to their plan.  Or, if you don't want someone else helping, you should calendar a time and place (preferable somewhere different from where you normally work!) and stick to your budget review appointment.  Remember, if you don't treat it like a normal business meeting, it probably won't happen!  We like to mix food and drink in this meeting–that seems to always make something that can be grueling a bit more exciting.
There's no time like the present
Decide to take control now by following these simple steps:
Gather your bank statements for the past 3 months so you can see how much you made and spent
Tally up all your income, and then expenses into categories or "buckets" so you know where your money was spent
Setup a spreadsheet or budget in finance software.  Set realistic goals in your budget so that you can acheive your budget goals.
Record your business income and expenses from setting up your budget and see how you did for the past 3 months.
Record your income and expenses often and review every 3 months.  Setup a calendar event and stick to your meeting.
Adjust your budget as necessary for changing costs like advertising, staging, open houses, etc.
If you follow those steps then you're well on your way to being in control of your finances.
We've worked with many real estate professionals so we know what works, and what doesn't.  Feel free to reach out, we're happy to answer simple questions and be a resource for you.  Here's to your financial freedom and listing lots of properties!
Read More
---
At iAccounting Solutions we use Google Drive to share senstive documents with our clients.  We do this because we can share and require you to login with your password-protected Google account.  This ensures that only you will be able to view important information.
We've created some videos on how to use Google Drive with us.  Take a look and leave a comment or shoot us an email if you have any questions!
---

It's that time again and the holidays are fast approaching.  It's a time of excitement, family, get togethers, and…finances!  For most, year-end is the time when we start thinking about taxes and our financial situation for the year.  December 31st is too late, but if you're reading this now, you have a good chance to get things in order to make tax time and other year-end tasks less stressful.  Keep reading to see how to get ready!
Catch Up Your Bookkeeping
If you have some a back log of bookkeeping to do, now is the time to get caught up and ready for January.  Bookkeeping can be as simple as a spreadsheet if you're a sole proprietor, or if you have LLC or Corporation, then you really should use software like Xero.  Don't spend hours and hours on this.  Technology is come along away in the past 5 years so chances are "there's an app for that"!
Having your books caught up will tell you how much income and expenses you have for the year.  Once you know that, then you'll have a good idea of what your tax bill is going to look like.
Taxes
If you're self-employed chanced are that you should be paying estimated tax payments–which are basically tax prepayments.  Reviewing how much you've paid in, and making any necessary catch up payments will help ensure you don't have a large tax bill and will help you avoid any pre-payment penalties.
Additionally, you should review your net income to ensure you aren't getting caught with a large unexpected tax bill.  Reviewing this will help you know what to expect when it's time to file taxes.  And if you have extra cash, you can even pay some or all of your tax liability before you file your return.
Retirement Accounts
Saving for retirement has almost become a cliché term.  But did you know most business owners aren't taking advantage of having their company pay themselves for retirement?  It's one of the great tax planning tools that a business owner can use!  The company (which you own) pays into a retirement account for you.  So it's like getting a double benefit!  Every business owner should be doing this.
There are many different options for retirement accounts.  Whether it's a 401K, SEP, or SIMPLE IRA, find the one that works for you and get it started.
Re-evaluate Your Pricing & Costs
End of year is a great time to look at your pricing and costs.  It's also a great time to review your Gross Profit % and make sure you're charging enough for your products/services, or adjust your Cost of Goods Sold (COGS).  Keep in mind that generally speaking, your COGS should be no more than 30% of your revenue.  If it is, you could be bleeding cash and you may soon run out.  If you run out of cash, guess what?  The jig is up and you may be out of business.  In order to do this you'll need to of course have your bookkeeping caught up so do that first, and then review these numbers.
…your COGS should be no more than 30% of your revenue
Review Your Systems and Processes
Finally, review your internal systems and processes.  Or, maybe this is the time where you commit to write them down.  Mapping out your systems and processes does a few things for you:
You can discover inefficiencies that you may have never seen.  Writing something down  has the amazing effect of providing objectivity!  You can use paper or online tools like Google Docs or Evernote to do this.  That way, if you ever have staff taking over certain jobs, they'll know what to do.
It also prepares you to be able to hire staff and delegate tasks or jobs.  Doing this allows you to take on more of a managerial/strategy role and be less of a technician.  As business owners, we should all be moving away from the technical side of the business so we can work on the vision and growing the company.
As business owners we should all be moving away from the technical side of the business so we can work on the vision and growing the company
This isn't meant to be an exhaustive list by any means, but it should get you started.  If you need help, just ask!  We've helped countless businesses do these things and we can offer down-to-earth advice that will make doing this, easy!
Read More
---